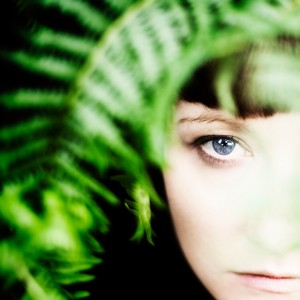 Nicola Taylor is a self portrait photographer from rural North Yorkshire. Her career began at the age of 33 when she began her studies at the London College of Communication, after leaving her job as a stockbroker. She has received international recognition and her work has been sold in Europe and the USA.
Exhibitions
2014
Jan-Mar 2014 – Strand/Hair, Oriel Wrecsam Contemporary Art Gallery, Wrexham, Wales
Feb – Mar 2014 – Inspired By Gallery, North Yorkshire Moors National Park Centre, Danby, North Yorks.
(forthcoming) Sep – Oct 2014 – Harrison Lord Gallery, Brighouse, West Yorkshire
(forthcoming) Nov 2014 – Jan 2015 – Objects of Desire, Chapel Gallery, Ormskirk, Lancs
2013
Jan 2013 – Early Spring Exhibition, The Bowery, Headingley, Leeds, West Yorks
March 2013 – "From What Has Been," Inspired By Gallery, North Yorkshire Moors National Park Centre
March 2013 – "Euphoria," The Factory Kitchen, The Biscuit Factory, Newcastle-Upon-Tyne
March 2013 – "Response,'" Arteria and Gallery 23, Lancaster, Lancashire
2012
March 2012 – Spring Exhibition, Artsbank, Saltburn-by-the-Sea, North Yorks
May 2012 – WunderKammer (Wonder Room), Saltaire Arts Trail, Saltaire Bookshop, West Yorks
May 2012 – "May All Your Dreams Come True," Heart Gallery, Hebden Bridge, West Yorks
June 2012 – Solo Exhibition – The Dutch House, Mill Green Farm, Crayke, York, North Yorks
July 2012 – "Your Place," Inspired By Gallery, The Moors National Park Centre, Danby, North Yorks
Sept 2012 – "More than just a pretty face," Back O' the Shop, Terrington, North Yorks
Nov 2012 – Ophelia's Place, Liverpool, NY USA
2011
June 2011 – "Upside Down," London College of Communication
October 2011 – "Inspired By," Rapture Gallery, Harrogate, North Yorks
November 2011 – "Selection Box," Back o'the Shop, Terrington, North Yorks
Publication
2013
Burn Magazine, Feb 14th 2013
2011
Visual Overture, Fall 2011
Leeds Debacle, Dec 2011
Aesthetica Creative Works Annual 2012
Competitions
2012
July 2012 – Camera Obscura Professional Photography Competition (Finalist)
2011
June 2011 – Cannes Also (Shortlisted)
July 2011 – WPGA Interregional Competition (Shortlisted)
Aug 2011 – Visual Overture, Emerging Artists, Fall 2011 (Winner)
Nov 2011 – Aesthetica Creative Works Competition (Shortlisted)
Nov 2011 – Camera Obscura Professional Photography Competition (Shortlisted)
Dec 2011 – Fashion Photography Blog, Fashion Photography Exposed (Winner)
Education
'95-99 BA (Hons) American and English Literature, University of East Anglia, 2:1
'99-00 MSc, Theoretical Psychoanalytic Studies, University College London, Distinction
'10-11 ABC Diploma, Photography, London College of Communication, Distinction