I haven't always been an artist…
Three short years ago I was a stockbroker in the City of London.
Three short years ago I had never created anything other than a few terrible art class sculptures and a self portrait sketch only a mother could love.
Three short years ago I would have looked you in the eye and said with absolute conviction "I am not a creative person."
Three short years ago I was dying inside, longing for a life I never dared to dream was possible.
How I got from there to here is a lesson in possibilities, a lesson in what can happen when you don't skip to the end, a lesson in crushing self doubt, painful comparisons and the courage to be vulnerable nonetheless, a lesson in what happens when you let the story unfold just the way it's supposed to.
And that hasn't been an easy process for a control freak like me.
It's still not easy.
I'll tell you all about it some day.
Did I mention I love stories? More than anything else?
My own story feels more like a collection of tales than a novel and perhaps that's why my images are all little individual stories, rather than one big one. It is my intention that they are a kind of still and silent storybook that draws you into your own imagination and takes you wherever you want to go.
I'm constantly inspired by the savage beauty of my beloved North Yorkshire, the combination of astonishing light conditions and terrifying wildness that brings up memories of gothic literature and physical sensations of a spiritual and organic connection with the natural world.
But the great joy of my life has been in not knowing how it would go, where it would go, how it would end. And my work is the same – that's why I don't talk much about what the pictures mean to me. That would deprive you of your story, your journey. They are deliberately open to interpretation.
I can only humbly hope that my work sparks your imagination, shows you that you are creative, that you have stories inside you too. You don't have to tell them to anyone else. Sometimes it's enough to just enjoy them.
Stories are how we make sense of the world and our place in it.
They're how we make sense of living and dying, loving and losing, being and becoming, holding on and letting go.
They are how we make sense of our apparent insignificance in the face of a seemingly infinite universe. They are how we cope with the mind blowing, the heart breaking, the gut wrenching.
Stories matter.
For me, I'll always love the fantastical stories more than the real ones, but you must let your imagination take you where it will.
 With love,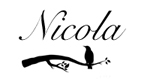 What you can do now.
Keep in touch with me
Enter your email below to sign up to my monthly newsletter for lots more stories and info about all of my upcoming art fairs and exhibitions.
Follow me on

Flickr

To learn more about my career transition and creative journey
Watch this short film about creativity in the UK, in which I was featured.
Listen to this podcast interview with me, where I talk about my journey.
Read some of my most popular blog posts.
A Love Letter to the Terrified
The Wisdom of Lady Gaga and why I'm an unpopular guest at cocktail parties
How a photograph can change a life